Tuesday, August 09, 2005
NEW MUSIC N SUM OTHA STUFF...
THIS IS SUM KRACK SHIT RIGHT HERE!
ITS FROM AN UPCOMIN ARTIST ARTIST NAMED STATIC N IT FEATURES AND IZ PRODUCED BY THA 1 N ONLY...YES,SWIZZ! U PROBABLY NOTICED STATIC N DAVID BANNERS CRANK IT UP VIDEO,IF U DIDNT...O WELL,BUT NEWAYZ,I GUESS THIS IZ HIS NEW SINGLE;THA ONLY THING I DONT LIKE ABOUT I N THA SONG IZ THAT SWIZZ DOES THA SAME "PUT YA RIGHT HAND UP PUT YA LEFT HAND UP" HOOK THAS N REMYS "WHUTEVA"...CUM ON SWIZZ,DONT FUK UP NOW(EVEN THO REMYS IZ BETTER),THIS IZ THA 3RD SONG IVE HEARD HIM SAY THIS N... :(:( NEWAYZ.HERES THA LINK 2 THA SINGLES PROMO,ITS A RARFILE SO U NEED WINRAR OR SUMTHIN

http://rapidshare.de/files/3802331/Swizz_Beatz_Presents_Static-Ladies_2_The_Floor-CDS-2005-TWCMP3.rar.html


NOW FINALLY...SUMTHIN ABOUT ME! :):):)NOT REALLY...
BUT YEAH,I JUS WANTED 2 TAKE TIME OUT 2 POINT OUT MA BOO


SABRANTE SIMON ;)(@ LEAST THAS WUT HER LAST NAME GON BE WHEN WE GET MARRIED :)(SHES THA MILK CHOCLOATE 1 ON THA RIGHT,THA OTHER GURL IZ BRIANA...)
NEWAYZ,THIS IS MA MAIN BOO N GON B MA BOO UNTIL YEARS 2 CUM
(STARTS SINGIN TWISTA "SO SEXY")
I FUCKIN LUV THIS GURL,SHE GOT THA BEST PERSONALITY U CAN THINK OF AND SHE HELLA FUNNY AND BEST OF ALL....SHE REAL!U JUS DONT KNO HOW MANY FAKE ASS BITCHES OUT HERE N CALI,ITS FUCKIN PITIFUL.bUT YEAH...I MET HER N PE N 9TH GRADE,ALL I REMEMBER IZ SHE WAS BEIN NOSY,LOL.
IM NOT GON C HER ALOT NO MORE SINCE I MOVED 2 FUCKIN ANTIOCH,ILL BE LUCKY IF I EVER GET 2 C HER AGAIN BUT NEWAYZ THIS IZ THA NIGGA 4 LIFE,U GOTTA LUV HER ;)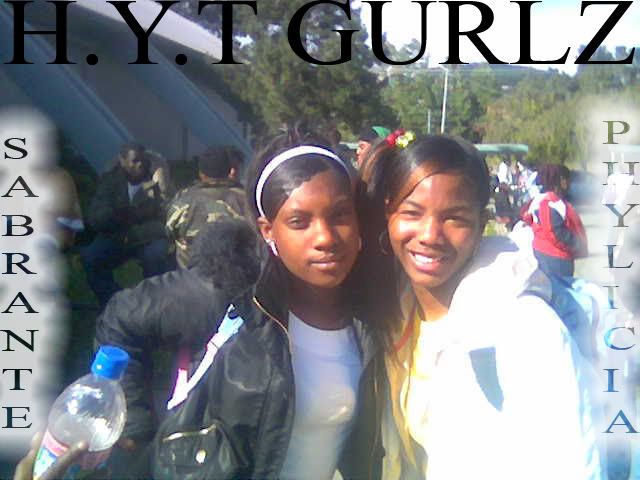 THIS PIC RIGHT HERE IZ HER N PHYLICIA(ANOTHER 1 OF MA MANY BOOS ;) )
N IF U WONDERIN WUT HYT STAND 4,ITS HYPHY YOUNG THANGS MUTHAFUCKAS!!!!!
GET @ ME!