Friday, August 12, 2005
SAY CHEESE.........
YUP YUP,THIS NIGGA RIGHT HERE JUS TOOK HIS FIRST PROFESSIONAL PHOTOSHOOT...I LOOK AT THA RESULTS WHEN THEY WAS DONE AND I WAS LIKE DAAMMMMM,I HAD NO IDEA I LOOKED THIS DAMN GOOD!YEAH,I CATCH MUTHAFUCKAS WATCHIN ME WHEN I GO 2 THA STORE N SHIT,NOW I KNO WHY!IF I WAS A BITCH ID BE FUCKIN ME N A HEARTBEAT,LOL...NO...SERIOUSLY! ;)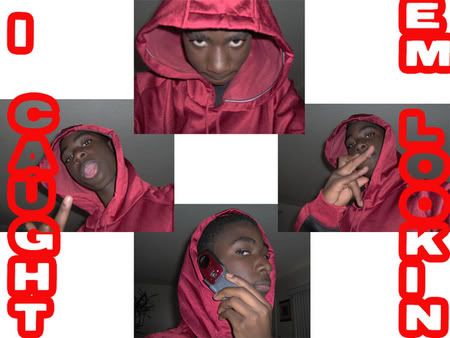 AINT I A BOO THO?!?!?!?