Sunday, August 14, 2005
YuMmY bINgHaM/ENUFF IZ ENUFF
NOW THIS YUMMY BINGHAM CHIZCK..I THOUGHT SHE WAS SOOOO FUCKIN UGLY AT FIRST,BUT I SEEN HET VIDEO AND DAMN!LOOKS CAN BE DECIEVING 4REAL!!!!!!!!SHE LOK DUMB GOOD,HER VOICE IS JUST ERRRR;U KNO WUT I MEAN.BUT YEAH...DIS BITCH IS A FUCKIN BOO 4REAL.!.!.!.
*DONT SHE LOOK LIKE CIARA N THA DODGERS JACKET...:)
YALL CAN WATCH THA VIDEO HERE.....
YUMMY BINGHAM F/JADAKISS
"COME GET IT" (VIDEO)
http://music.aol.com/artist/main.adp?artistid=658653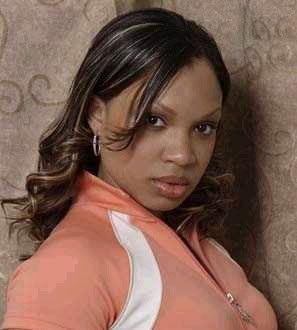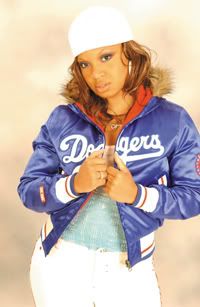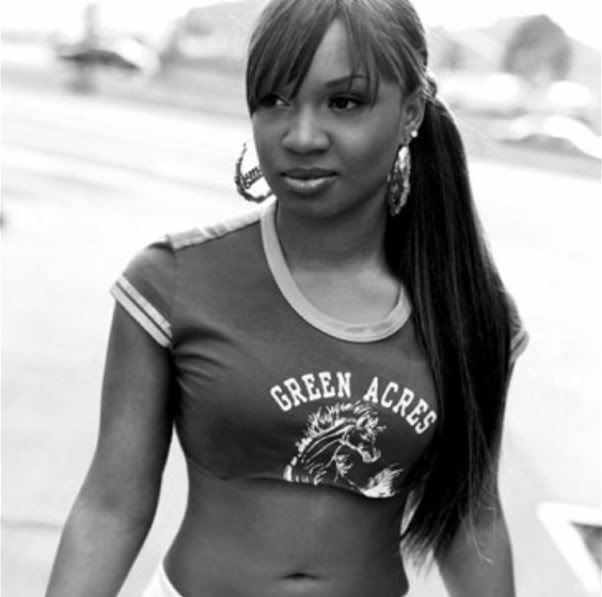 I SWEAR THIS IZ MASHONDA LONG LOST SISTER...............
NOW...REMEMBER THA OTHER DAY,THAT STANK ASS DISTURBANCE I HAD WIT THAT 1 NIGGA?!?!?!?! I RAN N2 THAT MUTHAFUCKA AGAIN! I WAS GOIN 2 SMART N FINAL CUZ I WANTED SUM CHURROS SO WHILE I WAS WALKIN,I HEARD SUM GHETTO ASS NIGGAS SO I WAS LOOKIN AROUND AND I SAW HIM N HIS SO CALLED CLICK AGAIN.I SAW 1 OF HIS BOIS LOOK AT ME BUT HE WAS NOWHERE N SIGHT THEN.SO I GOT MA LIL BOX OF CHURROS AND WALKED BACK HOME AND WHEN I WAS WALKIN HOME,I SAW TGIS NIGGA BREAKIN UP N SUMBODY APARTMENT! I WAS LIKE DAMN,THESE MUTHAFUCKAS UP N THA RICH SO DAMN GHETTO.BUT YEAH...LIKE A FEW STEPS FROM MA SISTER HOUSE HE COME UP 2 ME LIKE WUSSUP MA NIGGA AJ AND I WAS LIKE WUSSUP CUZ.HE WAS LIKE AWW U CANT CALL ME BY MA NAME ITS LIKE THAT,N I WAS LIKE CAN I KNO YO NAME FIRST..HE GAVE THAT SUNNY DELIGHT SMILE AGAIN( I SWEAR THAT SHIT BE FUCKIN SCARIN ME LIKE A MUTHAFUCKA)
HE WAS LIKE WHERE U GOIN N I WAS LIKE HOME N HE WAS LIKE OH SO I WAS LIKE U STAY OVER HERE OR SUMTHIN N HE WAS LIKE YEAH WHY? I WAS LIKE CUZ IM ALWAYZ SEEIN U NOW AND HE WAS LIKE ITS A BEAUTIFUL HUH,N I WAS LIKE MAYBE IF U WASNT SO GHETTO SMOKIN WEED N STUFF,MAYBE SUM THINGS COULD BE ARRANGED.HE WAS LIKE OH ITS LIKE THAT,N I WAS LIKE NO IM JUS SAYIN IF EVERYIME I SEE U AND U SMOKIN U MAKE YOSELF LOOK DIRTY AND POOR.HE WAS LIKE I WASNT SMOKIN WHEN U SAW ME THO,MA NIGGAZ WAS.I WAS LIKE HOW I KNO U WASNT SMOKIN B4 I CAME,N HE WAS LIKE MA NIGGA I WASNT.I WAS LIKE WHUTEVA,I GUESS.HE WAS LIKE U GON SHOW ME WHERE U CRASH AT,I WAS LIKE NIGGA WUT IZ YO PROBLEM,I GAVE U A DOLLA THA OTHER DAY,WHAT ELSE U WANT FROM ME.HE WAS LIKE U REALLY WANNA KNO,N I WAS LIKE I WOULDNT BE ASKIN IF I DIDNT! AND HE WAS LIKE WELL,ITS KINDA SIMPLE,IF U JUS GIVE IT 2 ME IT WONT BE SO HARD,BUT ME TRYNA GET IT FROM U HELLA FUN.....